Are you looking for Brake Repair Leamington Spa for your vehicle?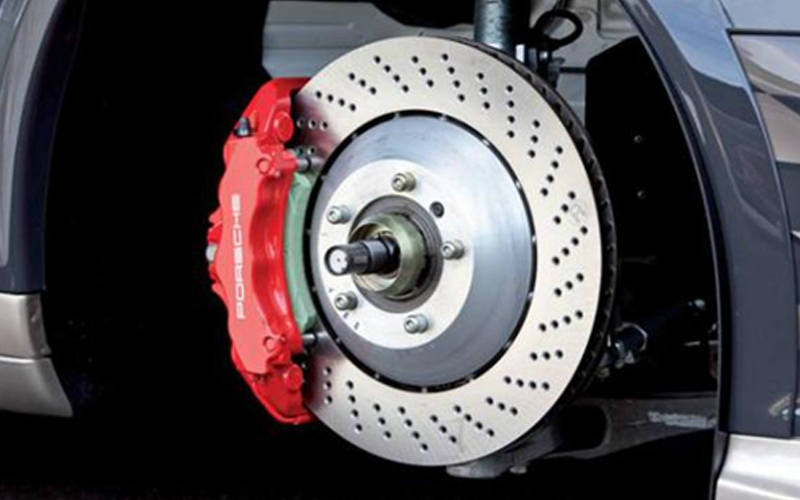 The goal for us, at Tyre Fit Auto, is to offer our customers best in class services along with any other assistance that would help us win their confidence and trust. We train our technicians extensively to ensure that the quality of their work is second to none, and they're experts at whatever is the work at hand.
Why Us
Brakes are one of our technicians' expertise, and their efficiency at it is unmatchable. Brakes are one of the most important parts of a car and play a very important role in keeping you safe. Not do they only stop the car when we apply them, but they also do it in a short time to keep you safe. It's more of a compulsion than a choice to maintain the brakes. It's not only important for your safety but others on the road as well. If you drive a car with bad brakes you're prone to meeting with an accident and possibly injure others on the road too.
If you want to avoid getting involved in such situations, visit us for professional Brake Pad Replacement Leamington Spa.
Possible Issues
You can avoid such situations by maintaining a regular check on your car's brakes. Some of the things that you need to keep a lookout for are noises, vibrations, warning lights and leaks. These signs are just the firsts of issues that can turn worse if not attended to immediately. For instance, if you hear sounds or feel vibrations when you apply the brakes, you should get your car checked at the first opportunity you get. You never know when a small spark might change into a forest fire. The two most feared demons of the "brake kingdom" are leaks and warning lights. While warning lights are a sure indication of something that might have gone bad internally, leaks are issues that speak for themselves. Applying a leaking brake might cause the whole system to face resistance and collapse.
What do we do
If you're facing such a situation and are troubled by the thoughts of where to get it repaired, we are just the people you're looking for. Let our technicians, at Tyre Fit Auto, inspect your car and tell you what is the exact problem. Our initial inspection is in itself one of the most detailed inspections that we conduct. By doing so, we aim and want to spot all damages that might be present or developing inside. Finding such issues in their initial stages helps to deal with them later on and in a more systematic way. We primarily inspect the condition of the brakes by checking the brake pad and its thickness, callipers, shoes, wearing on the pads and the fluid reservoirs to ensure the presence of an adequate amount of fluid. We also make sure to look and take care of any leaks in the brakes.
The quality of the work done by our technicians is second to none and has, over the years, helped us gain the trust of several of our customers. We ensure that in return we provide them with the latest machines available in the market to make their work easier and efficient. With the perfect team of the most talented technicians and technology at its best, we, at Tyre Fit Auto, promise to take care of your car as if it were ours and provide you with more than just Brake Repair Leamington Spa. If you have any queries regarding how to maintain your car, our technicians will be more than happy to solve them for you.