Are you looking for Bumper Repair for your vehicle?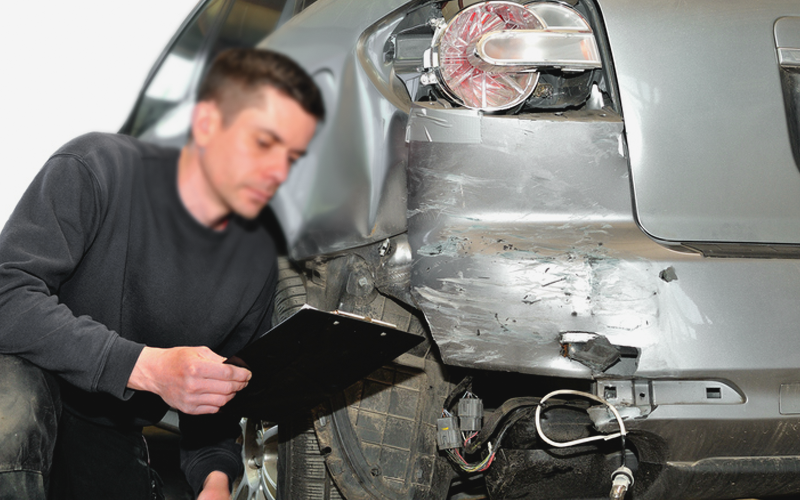 The bumper of a vehicle plays an essential role in ensuring the overall safety of passengers. It can absorb collision impacts during an accident. Moreover, the paint and appearance of your car's bumper can elevate the looks of the vehicle to the next level. However, it may get damaged because of minor or major accidents that may cause several issues. Tyre Fit Auto is the one-stop solution to get the excellent bumper repair at the best prices.
What is bumper repair?
Bumper repair refers to repairing and mending the damages, cracks, and scratches on your car's bumper surface. This service includes separating the entire bumper from the car to ensure an even adhesion of fillers and paints. Once the bumper has been removed, sandpaper is used to smoothen the surface near the cracked portion.
The next step involves masking the cracked area and applying an epoxy filler to cover small holes and cracks on the bumper. Once done, a plastic bonder is used to join the damaged portions, so the structural integrity of your car's bumper is not compromised. Finally, a clean coat of primer and spray paint is applied on the bumper to give it an attractive finish.
Benefits of bumper repair
Expert assistance for dents
Tyre Fit Auto is known among its customers for providing seamless scratch removal and dent repair that provides a great look for their car's bumper. Also, we use some modern tools that help us to provide your car with a long-lasting bumper repair.
Factory Style Finish
Our garage is equipped with excellent paint finishes that can enhance the looks of your car's bumper to its factory finish standards. This also helps to remove any rusting and stone chippings, so you can achieve showroom appeal for your car.
Prevents additional costs
Getting a bumper repair Leamington Spa on time can prevent the damage from spreading to other components of your vehicle. This helps to save you some extra money on bumper and bodywork replacement.
Risks of driving with damaged car bumper
Safety Threat
A damaged car bumper cannot absorb the impacts of accidents and collisions that may expose you and your car's components to several damages and physical injuries while driving.
Reduced resale value
In case you are planning to sell your vehicle, the dents and cracks on your car's bumper can reduce its resale value because of degraded looks and performance.
Symptoms of a damaged car bumper
Visible dents and scratches on the bumper's surface
Signs of loose bumper and lights coming out of the surface
Reasons for damaged car bumper
High-speed collisions with other vehicles and obstacles present on the road
Hitting a pole or divider while parking in the reverse direction
Hitting any rock debris or stones can cause scratches on the bumper
Cleaning your car bumper with inappropriate detergent can cause rusting and chipping
Visit Our Garage
If you desire to get the best bumper repair Leamington Spa, feel free to reach Tyre Fit Auto. We utilise modern tools and machines to provide your vehicle with bumper repair in the minimum time possible.
We operate from 8 am to 6 pm on weekdays, and 9 am to 4 pm on Saturdays. For more information, email us at info@tyrefitauto.co.uk, or call us on 01926 334939.